Clean Power – Now, and into the future
Climate change presents real challenges and Entergy New Orleans is committed to making a difference.
Entergy New Orleans believes in a clean and resilient energy future for New Orleans that reduces not only carbon emissions, but also improves overall air quality and reduces environmental pollution in our community. We recognize the importance of our role in striving to achieve that goal.
Our approach to a clean energy future
How will Entergy New Orleans help the city get there? By building upon our already strong sustainability foundation. We have one of the cleanest generation portfolios in the nation, and while we are proud of where we are, there is more that can be done.
Our approach? Relying on the smart and efficient use of our existing resources, combined with the most innovative technologies now available. 
Utilities play a critical role in delivering clean-energy solutions that are essential for lowering CO2 and other greenhouse gas emissions.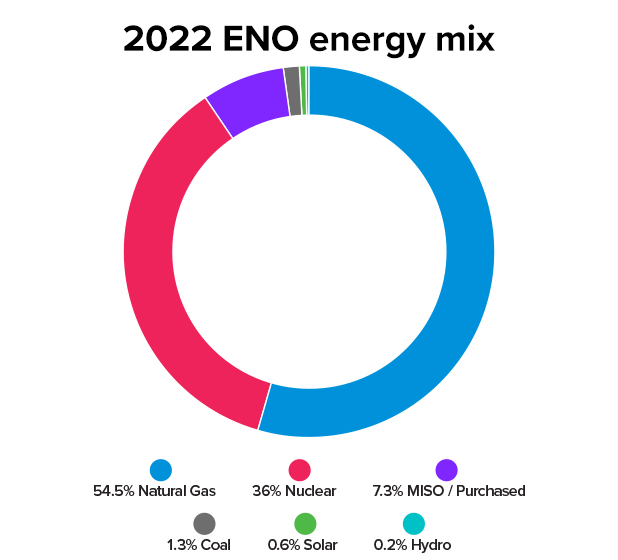 "Entergy's approach to climate change serves as a model for energy companies, and we plan to continue to push the boundaries of what is possible. Working with the City Council of New Orleans, we're building a vibrant, resilient, and enduring clean energy future that benefits everyone."
- Deanna Rodriguez, President and CEO, Entergy New Orleans
The right balance for affordable and clean energy
New Orleans has electric rates below the national average, and Entergy New Orleans believes it's important to maintain and protect that affordability, now and in the future.
Using cost-effective options to help us tackle climate change and provide meaningful reductions in carbon is not just a smart policy, it is how we meet our carbon goals while keeping energy affordable.
Embrace emerging technologies
Environmental technology is changing rapidly, so it is important to keep our options open.  Additional emissions-reducing technologies that seem out of reach today may be viable in the future, helping us to reach our carbon-reduction goals while keeping the needs of all our customers in mind and saving them money.
Partner to quickly reduce emissions through electrification
Industrial, transportation, water pumps and other sectors, while all critical to our local economy, also emit carbon and other pollutants in their daily operations. Partnering on electrifying these systems will reduce carbon emissions and lower the amounts of pollutants in the air, such as mercury and sulfur, so we can all breathe easier.
One example of these types of partnerships could be reducing emissions for the large ships that idle in port through electrification. This would help improve the overall air quality for businesses and people around the port, while ensuring New Orleans can meet its carbon-reduction goals.
Beneficial electrification is the single path that most directly improves the air quality within Orleans Parish, and partnerships are critical to deploying this approach.
Continue to focus on utility-scale solar
Utility-scale solar projects like the New Orleans Solar Station in New Orleans East, the Iris Solar project in Washington Parish, and St. James Solar project in St. James Parish are one way we can continue to reduce our carbon emissions and keep New Orleans on the path to a clean energy future.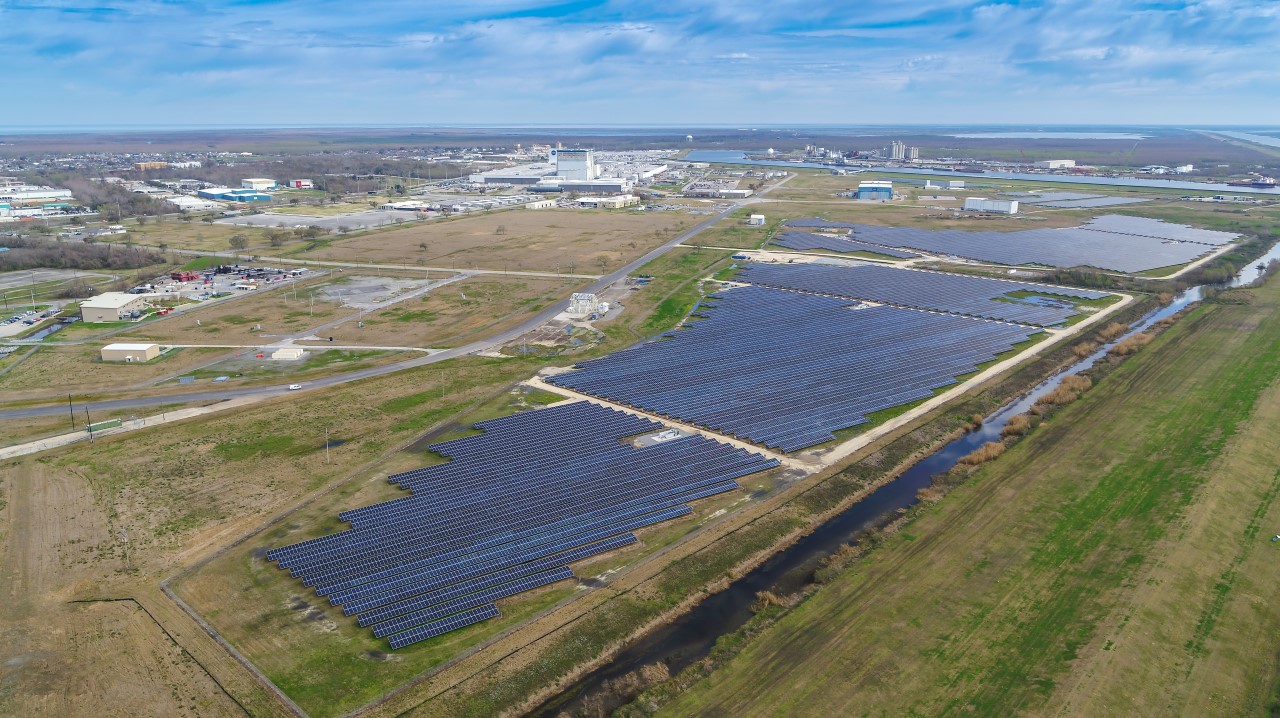 Larger utility-scale solar has the potential to lower the per-watt costs for everything from structural and electrical components to labor and installation, engineering procurement, and more. Taking advantage of these economies of scale will be essential for maintaining reasonable rates while working toward cleaner electric service.